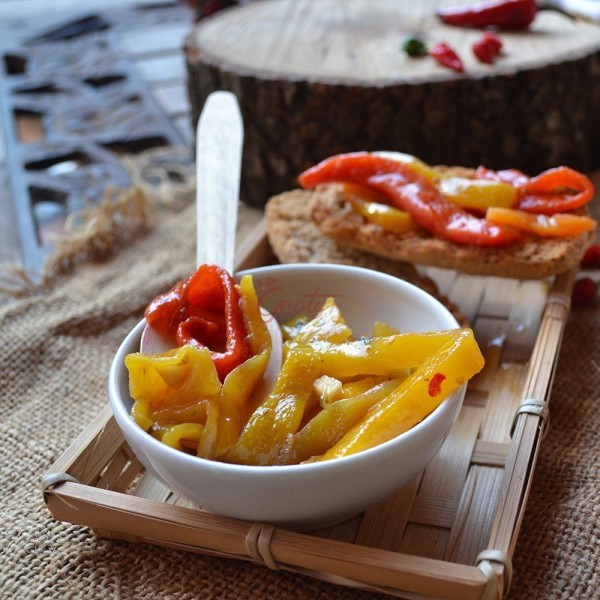 View larger
Grilled peppers in oil
One of their characteristics is to be grilled on hot lava stone, as tradition. Spices and extra virgin olive oil, make these peppers a real delicacy.
2 Item Items
In Stock
Warning: Last items in stock!
Availability date:
More info
Tradition
An area inhabited since prehistoric times, the Agro Sarnese Nocerino played host to many peoples throughout history. Virgil and Silio Italico identify among the first inhabitants of the plain "Sarrasti", a tribe considered descended from the mythical Pelasgians that around 1600 BC came from Greece and colonized the South of Italy. Other authors, including the philosopher Aristotle and historians Polybius and Antiochus of Syracuse attest instead the presence of Opici in this area since the beginning, then overwhelmed and assimilated by the tribe of strain Osco-Umbrian, as precisely Oscans.
The plane then saw alternation of Etruscans, Samnites and Romans, all contending for the fertile land that still produce food of unparalleled excellence. Many of the historical cities were important centers, rich in history and traditions. Just look at Nocera, the ancient Nuvkrinum Alafaternum then known as Nuceria Alfaterna, center pivot of Agro then as now.
In the centuries after Christ there was a strong Byzantine presence in the area, who was succeeded by the Lombard principality of Salerno and the Norman. The residential areas of the centers of Angri, Scafati, Roccapiemonte etc. were formed next to the oldest Nocera and Sarno.
The agricultural vocation of the flat has been maintained over the centuries and now is the subject of strong appreciation by the institutions. Among the excellences there are red or yellow peppers grilled according the ancient recipes of Campania.
#History #Tradition #Gooty
Data sheet
| | |
| --- | --- |
| Origins | Campania |
| Place of production | Sarno (SA) |
| Producer | Società cooperativa agricola "Terra di Sapori" |
| Ingredients | Peppers, extra virgin olive oil, sunflower oil, vinegar, salt, oregano, garlic, hot pepper. |
| Characteristics | Red and yellow peppers, grilled on hot lava stone and flavoured with natural spices. They are packed a few hours after harvest in artisanal way without preservatives or additives. |
| Food combinations | Appetizers, side dishes, sandwiches, focaccia, croutons. |
| Tasting | They are fleshy, delicate and tasty. Perfect for salads, side dishes or to accompany sandwiches and focaccia. Try the chicken salad or chicken "alla diavola" with these peppers in oil. |
About Società cooperativa agricola Terra di Sapori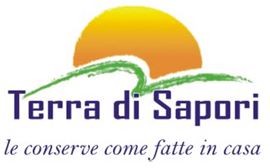 Terra di Sapori is a cooperative founded in 2012 that operates in an area highly dedicated to agriculture (agro Sarnese-Nocerino). The company stands out in a short time thanks to the quality of its productions, obtained by traditional methods and by a careful selection of raw materials. The secret of the genuineness of our products derives from the land management, the right time of sowing and harvesting and from slow traditional production processes, made like our ancestors. The fresh and raw taste of tomato, its flavour, colour and unique taste are the main features of the products under GustoUnico brand.