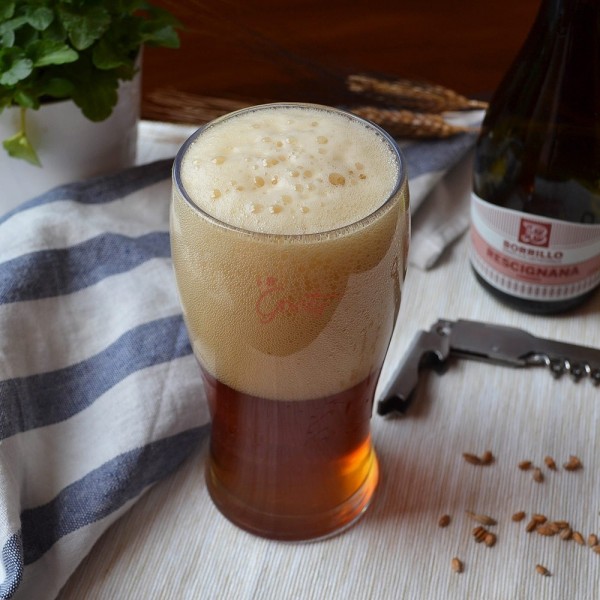 View larger
"Rescignana" Craft Beer
Rich and full-bodied, the strong notes of ripe fruits blend with the sweet notes of caramel, honey and biscuit. Inspired by the Belgian tradition, it is a beer to taste.
0 Item Items
This product is no longer in stock
Warning: Last items in stock!
Availability date:
More info
Tradition
A small village near the Fortore with an amazing historical center: this is Molinara.
On a tuff hill of almost 600 meters lies a perfectly preserved medieval village. Founded during the Lombard period, the Old Town looks like a fortified citadel, with pentagonal shape and massive watchtowers at the corners from which stone ramparts depart.
Inside the town you can walk among the places of worship, the remains of St. Bartholomew Church and the much more ancient church of Santa Maria dei Greci, a Greek building dating back to the eleventh century. A.D., the pride of the inhabitants of Molinara and throughout the province of Benevento.
In this historical context the production of craft beers was born, excellent companion to explore the beautiful village.
#History #Tradition #Gooty
Data sheet
| | |
| --- | --- |
| Origins | Campania |
| Place of production | Molinara (BN) |
| Producer | "Borrillo" craft brewery |
| Classificazione | Belgian Strong Ale |
| Flavours | Ripe fruits, caramel, honey, biscuit. |
| Storage | Store in a cool, dry place away from light. |
| Ingredients | Water, barley malts, hop, yeast. |
| Characteristics | Amber beer with a generous and soft foam. It is produced according the method of high fermentation, its aroma is full of hints, perfect to enhance cheeses and cured meats. |
| Alcohol | 7,5% |
| Temperature | 10 - 12 °C |
| Food combinations | Long cooking meat dishes, seasoned cheeses and cured meats, dry dessert from local tradition. |
About Borrillo Craft Brewery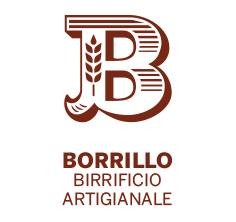 The craft brewery Borrillo is the adventure of three brothers, Paola, Bruno and Pasquale, who with enthusiasm and passion carry on as transmitted by their parents. Making use of Brewers experts cooperation, the brewery aims to bring in the glasses the taste and the unique character of small towns in Sannio, producing simple beers but with strong personality. From history to innovation, a modern brewery with an ancient heart.