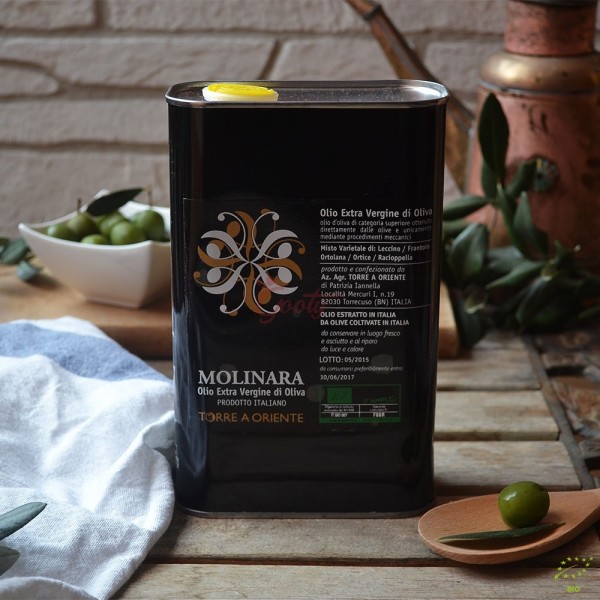 View larger
Extra virgin olive Oil of Benevento "Molinara"
Erba fresca, ortica, carciofo. Al palato si manifesta con forza e personalità, chiudendo con veemenza piccante e terrosa.
3 Item Items
In Stock
Warning: Last items in stock!
Availability date: 11/09/2015
More info
TRADITIONS
"Iuvat olea magnum vestire Taburnum"
"It's convenient to cover of olive groves the Great Taburno"
- Virgilio, Georgiche

To the west of the city of Benevento there is the Taburno massif, a varied ecosystem, from where visitors can enjoy an excellent view over the valley Caudina, famous for one of the battles between Samnites and Romans. As claimed by the poet Virgil, the territory of the Taburno was and still is very inclined to accommodate extended olive crops. But the cultivation of oil seems to start with the arrival of the Phoenicians and the Greeks, who will spread the use in the territories colonized as an ingredient in ointments and perfumes. The Romans intensified the production by optimizing the production techniques and expanding the cultivation areas.
Numerous artifacts preserved in the local museums attest to the great importance held by this product in the economy of the time. The sannio, already rich in olive groves, saw an even wider spread of crops, becoming a reference point for the production of oil in Campania.
Role still played in the Italian agricultural landscape. The land of the hills of Benevento, divided into 52 municipalities, is home for the precious oil: the extra virgin olive oil of Sannio hills of Benevento. Yellow with green hues affects the smell with hints of herbs and tomatoes, and the palate with a firm feeling of bitter and piquant, without being extremely unbalanced.

#History #Tradition #Gooty
Data sheet
| | |
| --- | --- |
| Full name | "Molinara" |
| Origins | Campania |
| Place of production | Torrecuso (BN) |
| Producer | Azienda Agricola "Torre a Oriente" |
| Fruttato | Light |
| Cultivar | Leccino, Frantoio, Racioppella, Ortice, Ortolana. |
| Annata | 2015 |
| Characteristics | Fresh grass, nettle, artichoke. To the palate has force and personality, closing with spicy and earthy vehemence. |
| Food combinations | it is great to be consumed with seasonal salads ans sauce with mushrooms or truffles. |
| Tasting | Sentori di erba fresca, ortica e carciofo. Così si presenta l'extravergine Molinara, un fruttato leggero pregiato e versatile, da utilizzare sulle insalate, su piatti a base di funghi e tartufi. Da gustare, a crudo, su pane casereccio. |
About Azienda Agricola Torre a Oriente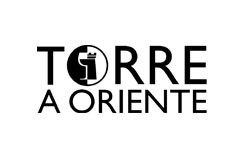 The company is placed in the context of the massive Taburno ideal territory for the cultivation of Falanghina and Aglianico. It covers an area of about 10 hectares of vineyards. The vineyards consist of systems against back all regularly enrolled at Doc Sannio and Taburno. Whose cultivars are Aglianico and Falanghina. The company is a research site in experimental fields for the study of proper canopy management, the geo-pedological nature of the soils and the effects of spontaneous and artificial grassing.
Awards


P.A.T.
Traditional agricultural product . It brings all the cultural and gastronomic characteristics of a place , becoming historical evidence and ensuring the originality of the place.

AWARDS
1st place Light fruity National Prize competition "L'oro d'Italia 2015" of Gallipoli
1st place Light fruity International competition "L'Oro del Mediterraneo 2015" of Gallipoli