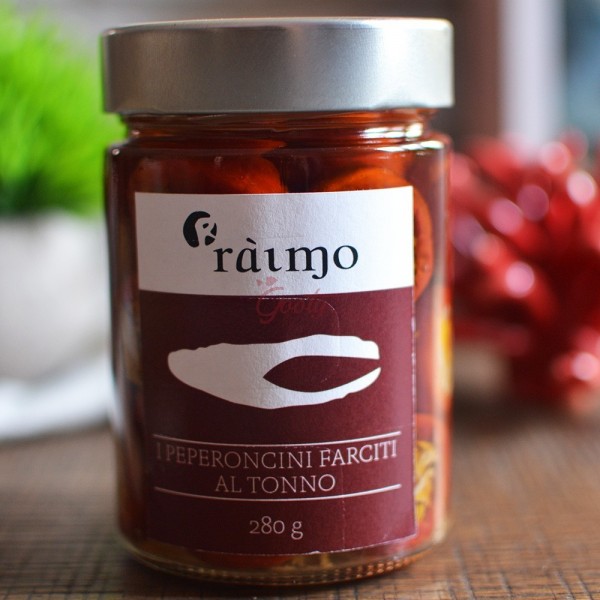 View larger
Hot peppers stuffed with bread crumbs and tuna
In these peppers stuffed with tuna the encounter between the Cilentani red chillies and the tuna of the Mediterranean coast, give life to a perfect mix of flavors to be enjoyed, mouthful after mouthful.
2 Item Items
In Stock
Warning: Last items in stock!
Availability date:
More info
Tradition
The ancient nucleus of Capaccio was known as "Caput Aquis", because of the presence of the source of Capo di Fiume. The center had great importance starting from the XII sec. d.c. following the establishment of the bishopric. After the Barons' Conspiracy the old town was destroyed and from its ashes arose the new settlement as we see it today.

A territory rich in history and with great agricultural potential. Among the many products cultivated in the Pesto plain artichokes play a predominant role. In fact, they were awarded the I.G.P. under the name of "Tondo di Paestum", despite being a young crop.

Roasted, boiled, in oil or vinegar, this artichoke conquers every palate with its simplicity.

#History #Tradition #Gooty
Data sheet
| | |
| --- | --- |
| Full name | Peperoncini con tonno |
| Origins | Campania |
| Place of production | Sarno (SA) |
| Producer | Società cooperativa agricola "Terra di Sapori" |
| Storage | Once opened store in the fridge and consume within a few days |
| Ingredients | Red chillies, tuna, breadcrumbs, extra virgin olive oil |
| Characteristics | The balance between sweet and spicy chili is perfectly combined with the tasty filling. The extra virgin olive oil adds delicacy, making these peppers an authentic delicacy. |
| Food combinations | Appetizers, side dish, sandwiches, focaccia, homemade bread. |
| Tasting | Soft red chillies, round and slightly spicy, filled with a tasty tuna filling. Ideal for aperitifs, appetizers or as a filling for sandwiches and buns. |
About Azienda Agricola Raimo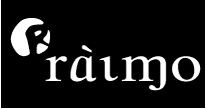 Strong ties with the territory, tradition and quality research. Here are the ingredients on which Azienda agricola Raimo is based, located a short distance from Paestum and the great archaeological park UNESCO world heritage site. It is led by Carmine and his family with a passion that lasted for sixty years. All the products are completely handmade and each step of the collection and processing is followed meticulously to provide the best of Cilento production.