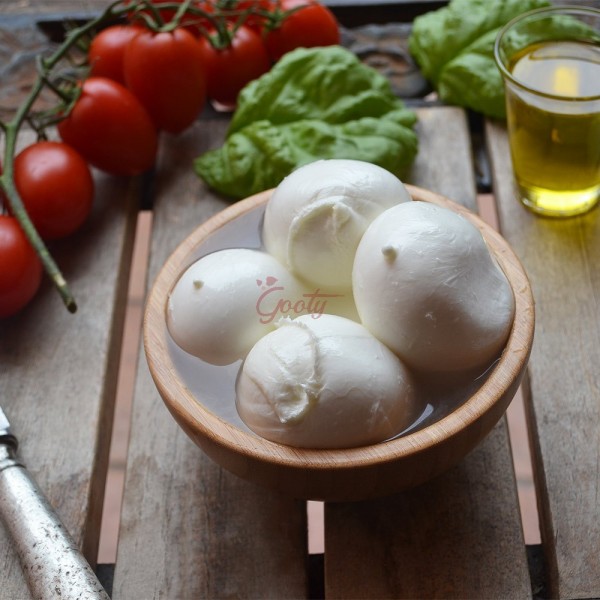 View larger
P.D.O. Buffalo "Bocconcini"
The white porcelain colour and the thin sheet hide a creamy and delicate heart to which it is impossible to resist, bite after bite. Handcrafted with 100% buffalo milk, they are great to enjoy alone or accompanied by cherry tomatoes, basil and a drizzle of extra virgin olive oil.
298 Item Items
In Stock
Warning: Last items in stock!
Availability date:
More info
How to preserve it?
Store in a dry place inside its protective liquid also for several days. Open it when you want to eat. If you want to cook it, however, it must be removed from the covering liquid and kept in the fridge for a few hours, this allows it to be separated from the water in excess.
Tradition
One of the gastronomic symbols of Campania, known throughout the world as a tasty Italian excellence. The buffalo mozzarella is a product of ancient history, the protagonist of the tables of kings and aristocrats from Roman times.
Historical sources attribute to them the introduction of the buffaloes in Campania, where they found a favourable habitat in the marshes of Paestum in the Sele plain. Others postpone their arrival to the Norman period. In medieval documents appeared for the first time the term "mozzarella" around the twelfth century A.D. where the monks of the monastery of San Lorenzo in Capua were accustomed to offer pilgrims a cheese called 'clipping'. From 1300 onwards, these products began to crowd the market stalls while remaining within the local, because being soft cheeses they were not suitable for transport over long distances.
Mozzarella is so named for the processing method, which is its unique feature. Once the stringy pulp is obtained with buffalo milk, rennet and a number of specific steps it reaches the "mozzatura" (cut off). The process, still made by hand, requires the operator cutting off with the thumb and forefinger the stringy pulp of 2-3 kg creating the canonical forms of 250g or 500g. Even the braid is made by hand, starting from the stringy pulp.
Data sheet
| | |
| --- | --- |
| Origins | Campania |
| Place of production | Cava de' Tirreni (SA) |
| Producer | Dairy "Casarè" |
| Ingredients | P.D.O. Buffalo milk from Sele plain, rennet, salt. |
About Dairy "Casarè"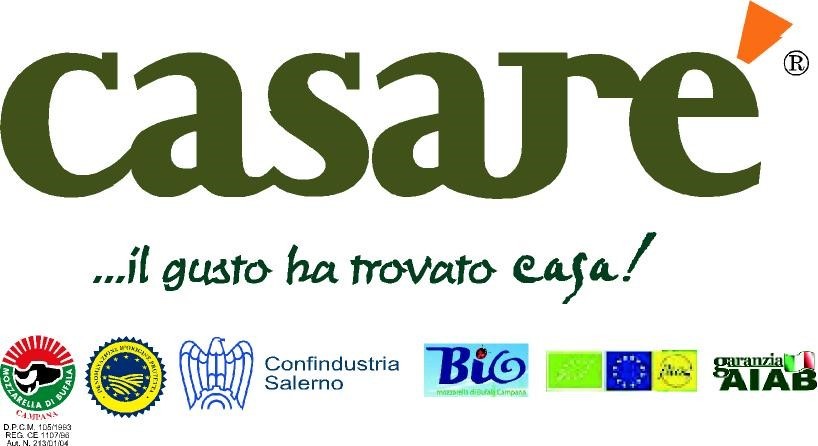 The history of the Dairy "Casarè" begins in 1963 in Cava de 'Tirreni, the gateway to the Amalfi Coast. Today, as then, and day after day, products with inimitable taste with buffalo milk from the nearby Sele plain are produced and awarded with Protected Designation of Origin. The skilled hands of the dairyman work each piece with simple and essential ingredients, in full respect of the cheese-making tradition and craftsmanship, just like in the past. In addition, the dairy also produces cheeses made with milk from organic farms, a further sign of recognized and proven quality.
Awards

P.D.O.
Traditional agricultural product . It brings all the cultural and gastronomic characteristics of a place , becoming historical evidence and ensuring the originality of the place.