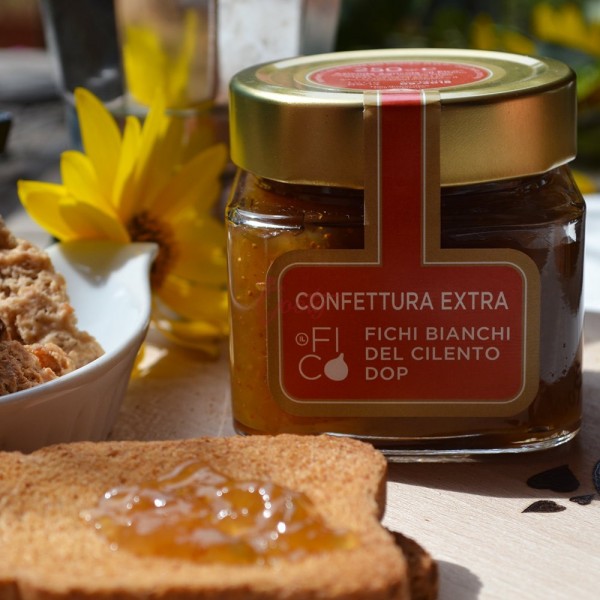 View larger
P.D.O. Cilento white fig jam
White fig PDO is the symbol of the territory of Cilento and it is one of most popular food thanks to its many properties attested since ancient times. This jam can be tasted in many ways , thanks to its sweet, delicate flavour, it goes well with cheese, biscuits or delicious pies
13 Item Items
In Stock
Warning: Last items in stock!
Availability date:
More info
TRADITION
In Cilento National Park, on the hills of Agropoli, there are vast plantations of Cilento White Fig, a fruit of unique taste and tradition.
The introduction of this ancient fruit in Campania dates back to the sixth century. B.C. thanks to Greek settlers. Dried fig is mentioned in several authors both Greeks and Romans becoming symbol of Cilento. At the beginning it was used as a support for the workers in the fields, then it became luxury product.
From the fifteenth century. A.D. the fig often appears in the custom records of Cilento ports, reflecting a flourishing trade, and above all, towards foreign states. The fig by "bread of the poor" became a luxury item on the tables of noble people on Christmas days, although it is a product available all the year.
Then as now the cultivation of the fig is an important source of income for Cilento. To dried figs are added numerous types of preparation, testifying the great culinary versatility of this traditional product of Campania.
#History #Tradition #Gooty
Data sheet
| | |
| --- | --- |
| Origins | Campania |
| Place of production | Agropoli (SA) |
| Producer | Azienda Agricola "Il Fico" |
| Ingredients | Cilento white fig (80%), sugar (20%), lemon, pectin. |
| Harvest | July - September |
| Characteristics | It has a sweet and delicate flavour and it is rich in nutrients such as zinc and potassium. |
| Food combinations | Aged cheeses, biscuits, pies. |
About Azienda Agricola Il Fico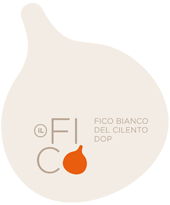 The excellence of a product derives above all from being able to pass on history , techniques and culture of a place , with passion and dedication . "Azienda agricola Il Fico" is on the hills of Agropoli , in a sun-drenched lifestyle and in Cilento National Park, this farm is guardian of gestures and knowledge handed down from generation to generation that are revived in the production of Cilento White Fig, both dries and transformed , in full respect of nature and its seasonal cycles. Moreover the company participates in the project QR-Code Campania , a tool made available to companies thanks to Zooprofilattico Institute of the South in collaboration with the Department of Agriculture and the Department of Veterinary Medicine of University Federico II of Naples . The use of the QR-Code allows consumers to obtain detailed information on products, from traceability to chemical analysis .

Awards

P.D.O.
Traditional agricultural product . It brings all the cultural and gastronomic characteristics of a place , becoming historical evidence and ensuring the originality of the place.