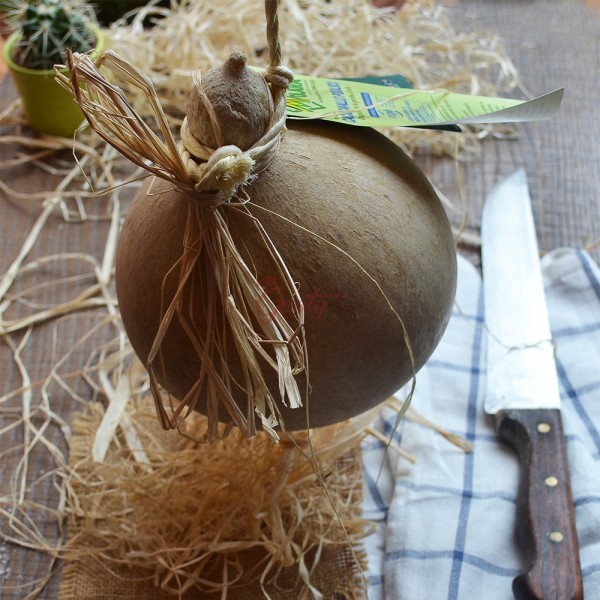 View larger
Caciocavallo podolico cheese
The caciocavallo podolico cheese seasoned in cave is a semi-hard pasta filata cheese with the characteristic pear-shaped. It is produced in Zungoli (AV), a small medieval village in high Irpinia, and comes from the raw whole milk produced by Podolica cow, a native breed that lives in a semi-wild state all year.
3 Item Items
In Stock (Dispatched on Monday and Wednesday)
Warning: Last items in stock!
Availability date:
More info
Tasting
This production takes place only during the spring and early summer, when the vegetation is lush and gives the cheese a distinctive flavour of the grass of pastures. Subsequently it is aged in the centenary caves of tufa in the historic center of the town, for a period ranging from six months to two years. It is great as appetizer and goes well with wines such as Taurasi DOCG, Greco di Tufo DOCG and Fiano di Avellino DOCG. Excellent to taste with acacia or chestnut honey.
Tradition
The term caciocavallo comes from the positioning of cheese during the seasoning, positioned on a wooden beam, tied in pairs with a noose. The peculiarity of the cheese lies in the type of milk produced by Podolica cow.
This breed of cattle, of Ukrainian origin, was introduced to southern Italy in ancient times. Concerning its origin there are two different opinions, some people believe that the Huns brought it from Podolia in the fifth century A.D., while according to others the Romans brought it.
The latter would have transplanted from Crete, where this breed was raised already in the second millennium. For example in the Myth of Europe, when Zeus kidnaps the beautiful Europe he precisely takes the form of a podolico bull, the "Bos primigenius podolicus". Legends aside, the historical sources converge on Lombard conquest as a period for its introduction (VI century A.D.).
#History #Tradition #Gooty
Data sheet
| | |
| --- | --- |
| Origins | Campania |
| Place of production | Zungoli (AV) |
| Producer | Cooperativa Agricola "Molara |
| Seasoning | 4-9 months up to 12-24 months |
| Ingredients | Raw whole milk produced exclusively from Podolica breed cows bred in a semi-wild state, salt, lamb or kid rennet. |
| Characteristics | Complex scents of pasture and Mediterranean scrub , very aromatic , pleasant , from piquant to very piquant depending on the seasoning . It presents an inimitable persistent taste. |
| Food combinations | starters accompained with red wine Taurasi DOCG, white wines Greco di Tufo DOCG, or Fiano di Avellino DOCG. Excellent served with acacia or chestnut honey. |
About Cooperativa Agricola Molara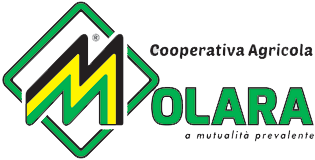 Cooperativa Agricola Molara in Zungoli sells and produces milk derivatives , such as the famous caciocavallo seasoned in cave and caciocavallo of Irpinia , since 1972. Heir of a long tradition of production, it works to preserve , promote and enhance it , respecting the land , tradition and quality of raw material.
Awards

P.A.T.
Traditional agricultural product . It brings all the cultural and gastronomic characteristics of a place , becoming historical evidence and ensuring the originality of the place.